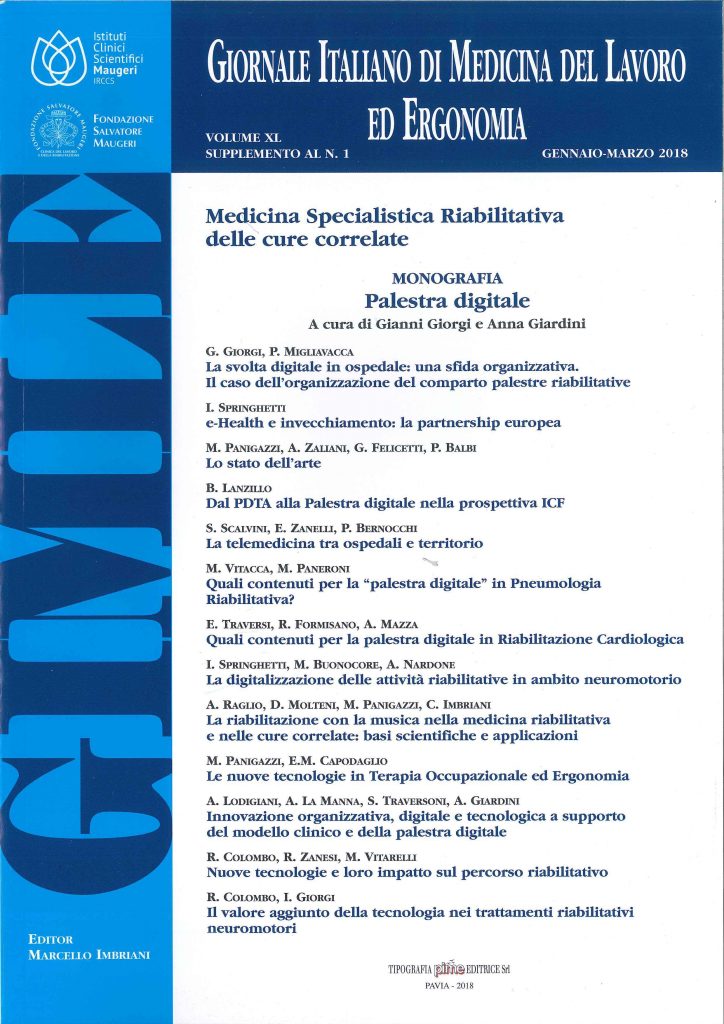 The Italian Journal of Occupational Medicine and Ergonomics is a scientific journal that deals with Occupational Medicine (Occupational and Environmental Medicine, Occupational Hygiene and Environmental, Occupational Toxicology) and Ergonomics (Evaluation of the relationship between man and work, Occupational rehabilitation, Psychology of Work, Bioengineering).
The magazine publishes original articles, literature reviews, letters to the editor and reviews on the issues that characterize it.
The GIMLE is indexed by the main sites, including PubMed, Scopus, the Web of Science, Index Medicus, and Excerpta Medica, as well as being included in the Esporting Sources Citation Index (ESCI) of Clarivate Analytics.
ISSN: 1592-7830